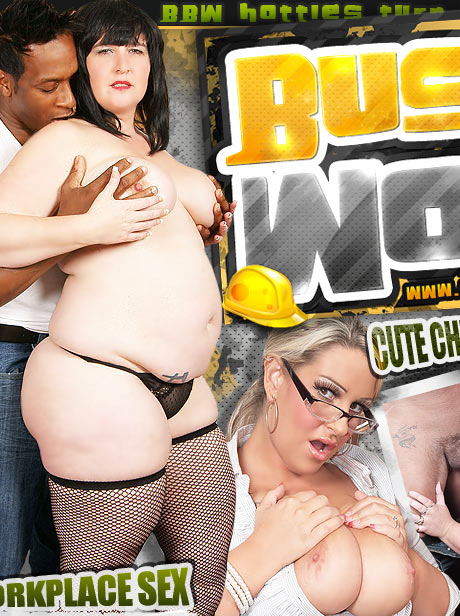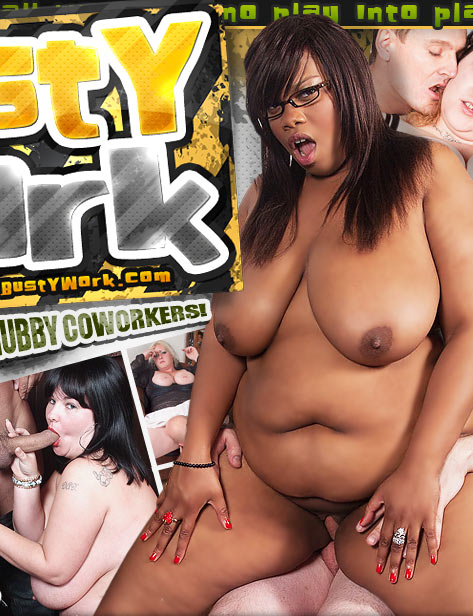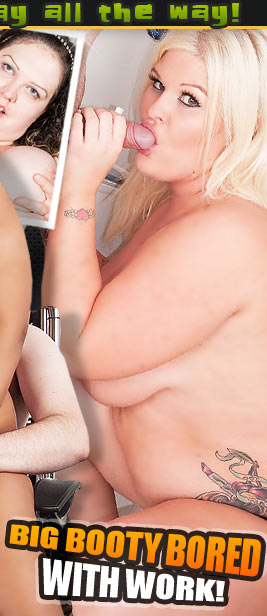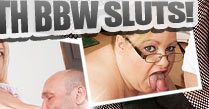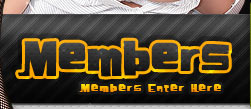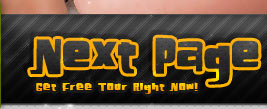 Welcome to Busty Work!

Who said work and play don't mix? When you meet a hot BBW girl in the office or
in a shop or anywhere else where she's on the clock, sometimes it's impossible not to hook up with her. At Busty Work, it happens all the time! Watch lucky guys
meet horny, desperate plumpers in serious contexts and end up with their jism all over her curves one way or another! Get in, we got exclusive HD videos and more!
HD Exclusive Video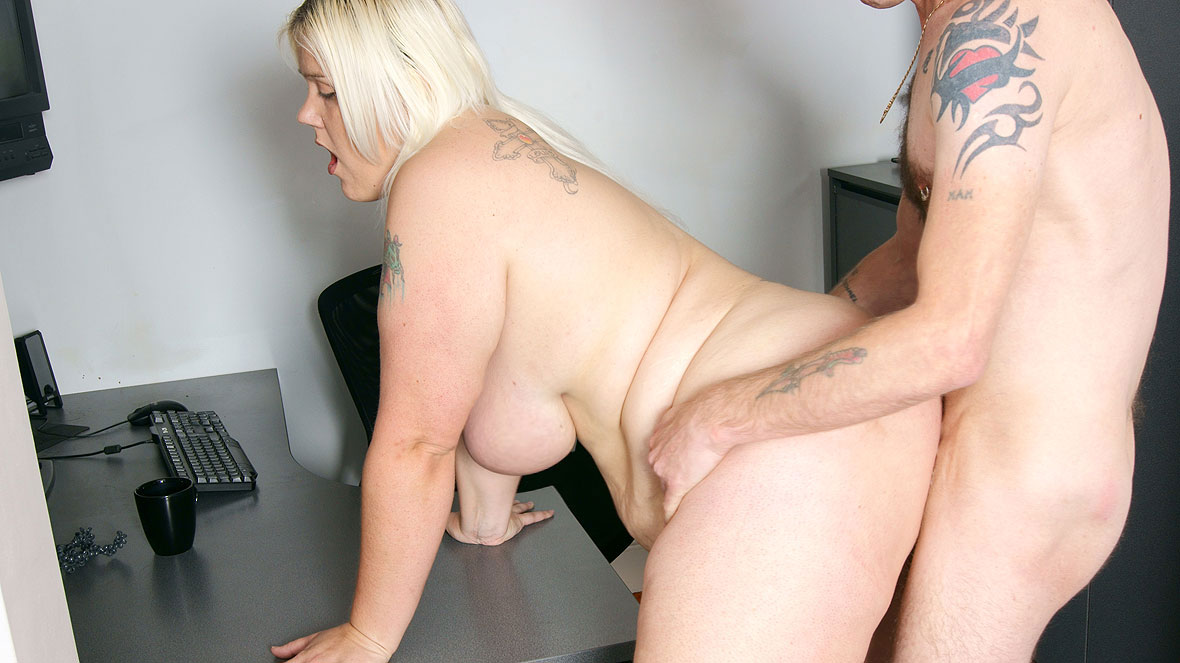 BBW IT technician works with her mouth and snatch
It was Liz's first day as an IT technician and it wasn't going very well. She had to answer a call, something was wrong with a guy's computer. She couldn't understand the problem but the guy was more interested in peeking down her blouse and up her skirt anyway. Worried not to lose her job on the first day, Liz let the horny bastard play with her big heavy tits. Well, after that both were well turned on and she simply had to ride him nice and hard till her eager mouth was full of his jizz!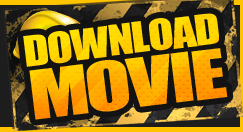 HD Exclusive Video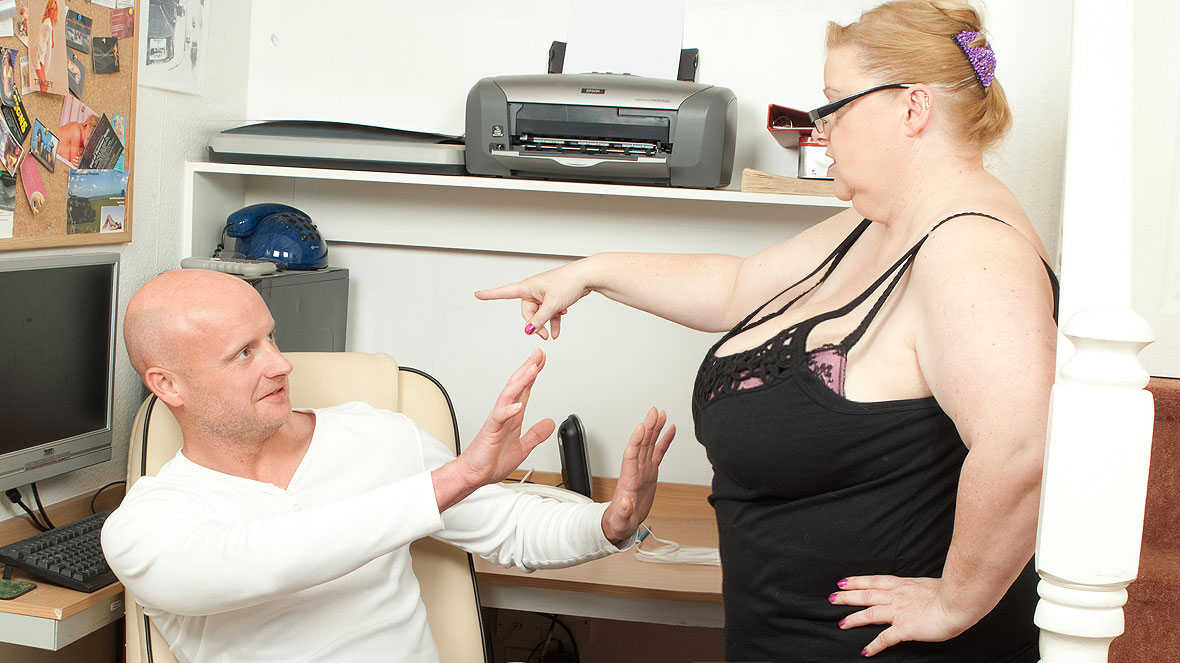 Mean BBW boss takes advantage of a guy
When your boss is a huge, hot, mean bitch like Dylan is, well, you gotta pay attention. The guy hasn't been doing a very good job lately, so he had to pay. Not literally of course. Dylan had her ways of dealing with employees who were lagging behind. Watch that nasty BBW bitch of a boss make the poor guy drown in her tit flesh and poke her holes till she was satisfied. A classy businesswoman she is, so she was wearing a killer set of lingerie, too. Huh, perhaps the guy isn't so poor after all! Dylan didn't stop riding him till every drop of his load was on her giant rack.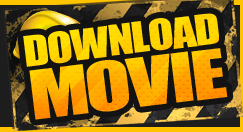 Bored BBW are out of control! Crazy BBW hookups at work!

We let your fantasies run wild giving you tons of stories featuring lucky BBW hookups at work. And you, you watch it in original HD and blow your load!
HD Exclusive Video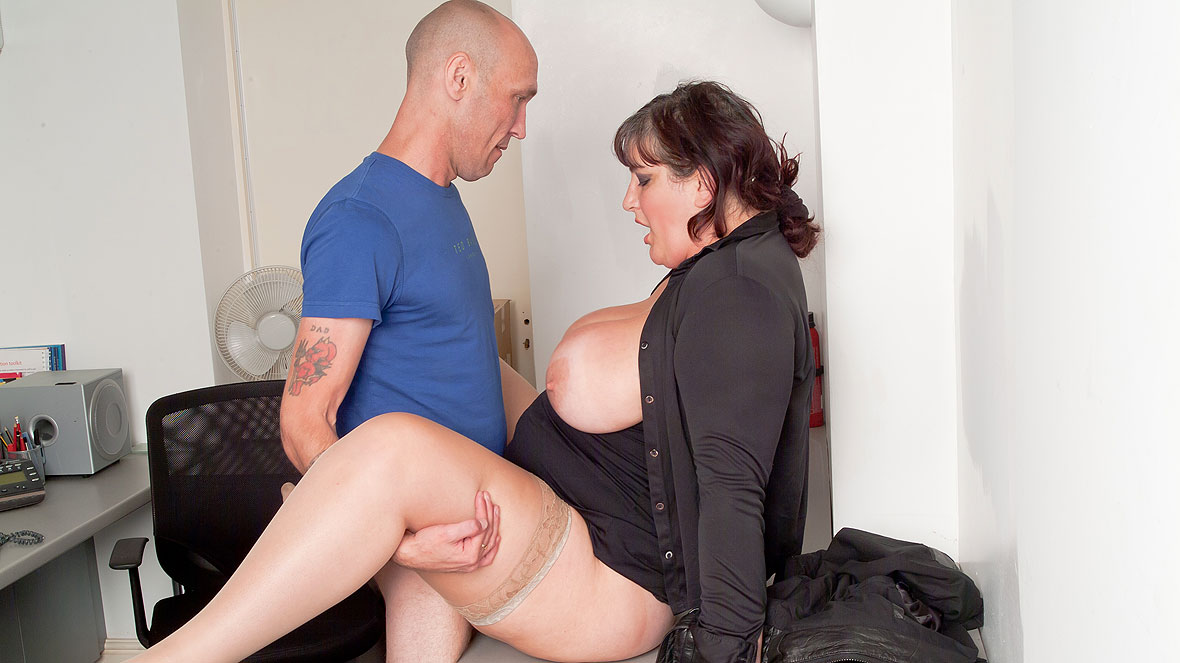 A special bonus for hot endowed sweethearts
Nicoletta wanted that job at that call centre so badly. She was wearing her sexiest outfit to the interview just to improve her chances. The guy showed her how stuff worked and said they got a special bonus for girls with special big tits. She wanted that bonus so she had to reveal her lovely melons to the sly dude. Looks like she was eligible! The guy started playing with her mounds and soon was slamming his dick into Nicoletta's very tight and very wet pussy. The tits got her that bonus - and they also got a whole cum load onto them!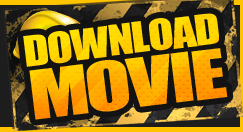 HD Exclusive Video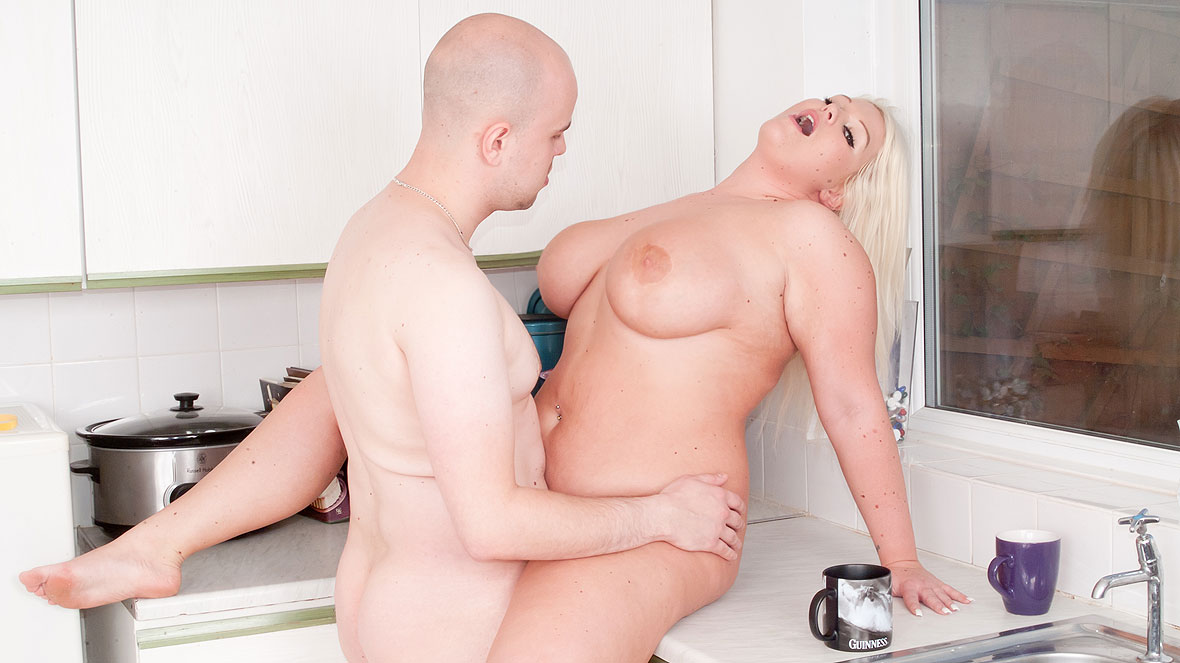 BBW housekeeper takes care of a boner
Again, times were tough so Sindy thought she'd go around cleaning rich people's houses. A guy answered her ad, she came around wearing a pretty and short dress, and started with his kitchen. The dress apparently worked for the guy quite well. He asked whether she would clean something else for a bonus. It was his cock of course. Fun and work mix together nicely, Sindy thought as she got busy blowing his hard tool and then taking it all the way into her pretty shaved pussy. She probably had to clean the kitchen again afterwards!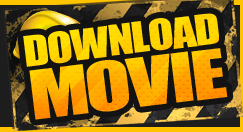 Irresistibly foxy fatties hook up with bosses, clients, and more!

These girls are so hot their curves and sex skills alone could get them hired. And they do! Bosses, customers, these big sexy babes will do anyone!
HD Exclusive Video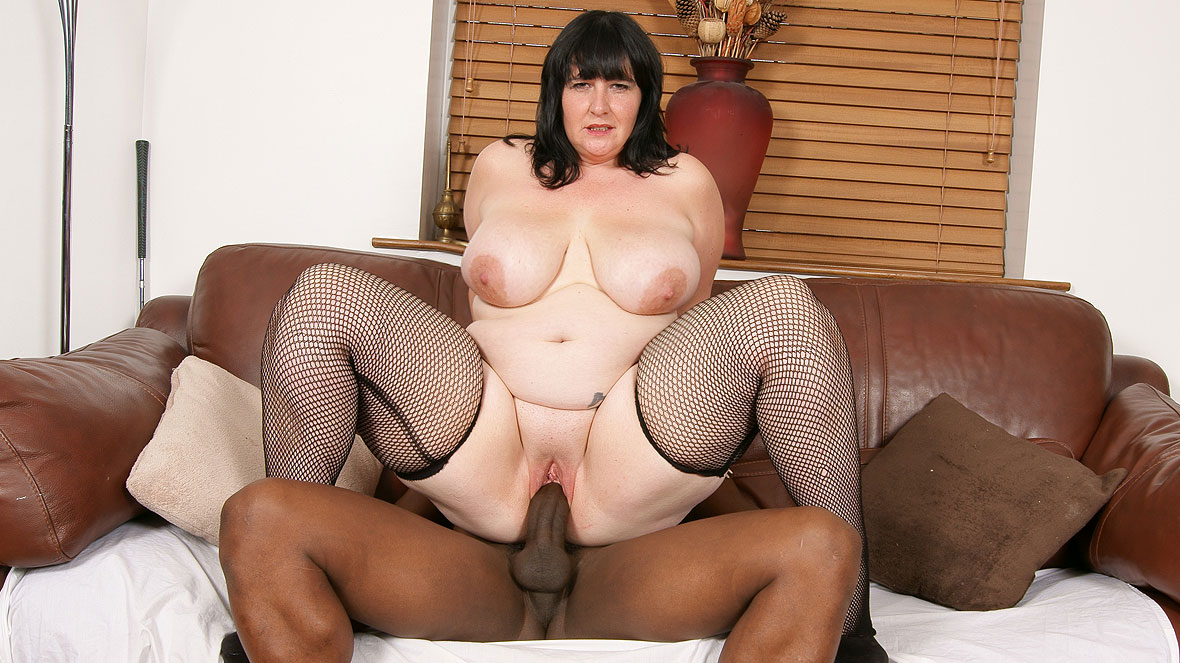 BBW car salesman strikes a good deal
It was the first day of Andi's new career as a used car salesman but she was already approached by freaks who loved her divine figure. Well, what's not to love with giant boobs and a big soft ass like that? That guy showed interest in a car and just kept talking until he suggested he buys the thing if Andi lets him play with her assets. She needed the sale so badly! Watch them escape to the lounge where the cunning black dude made Andi strip and plowed her snatch hard till there was cum on her sexy belly. Not bad for Andi's first day at work!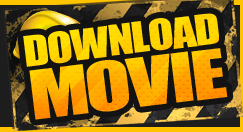 HD Exclusive Video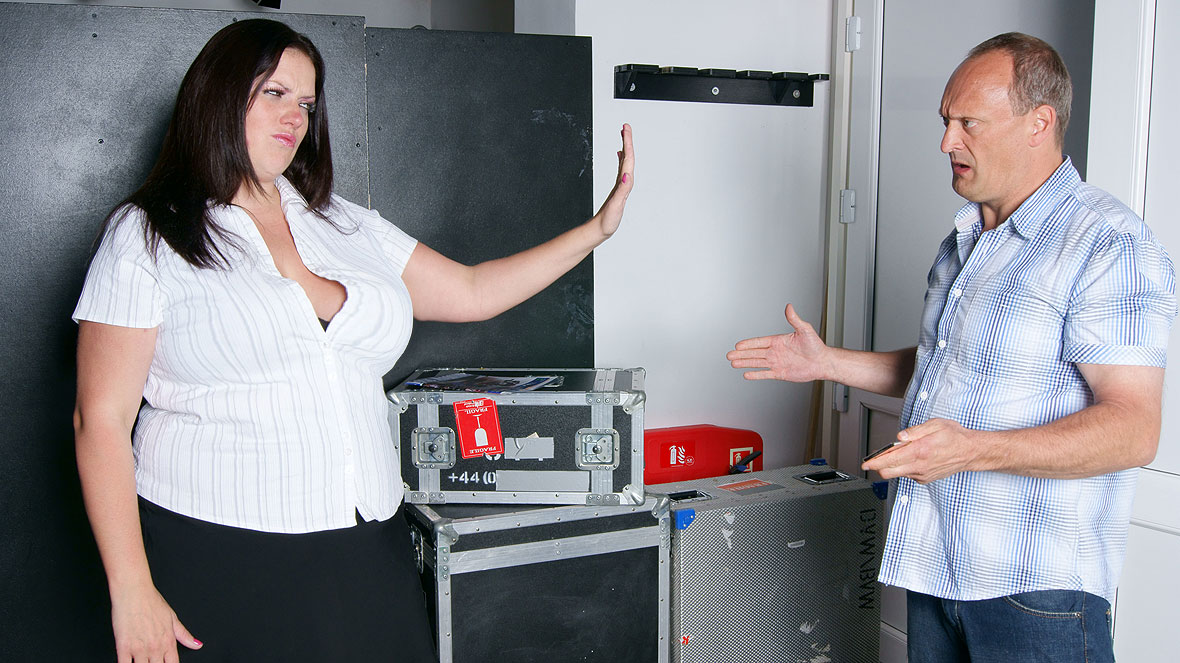 Bored BBW bouncer and a guy without a pass
Can you imagine that? Rebecca was actually working as a backstage bouncer during a concert. You wouldn't mess with such a big, pretty girl wearing heels, right? So this guy came and said he had a backstage pass. She wasn't convinced and wouldn't let him in. He tried using his dick as a pass and well, Rebecca got more interested. She let him work her hungry hole till she came all over his dick and he came all over her jugs. Did she let him in in the end? Of course not!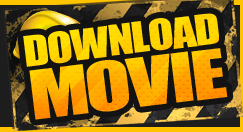 Nobody gets more action at work than cute, slutty BBW chicks!

They love dick too much to follow the rules. Watch them go amok for cock, break every rule and end up thoroughly fucked and cum-sprayed all over!
HD Exclusive Video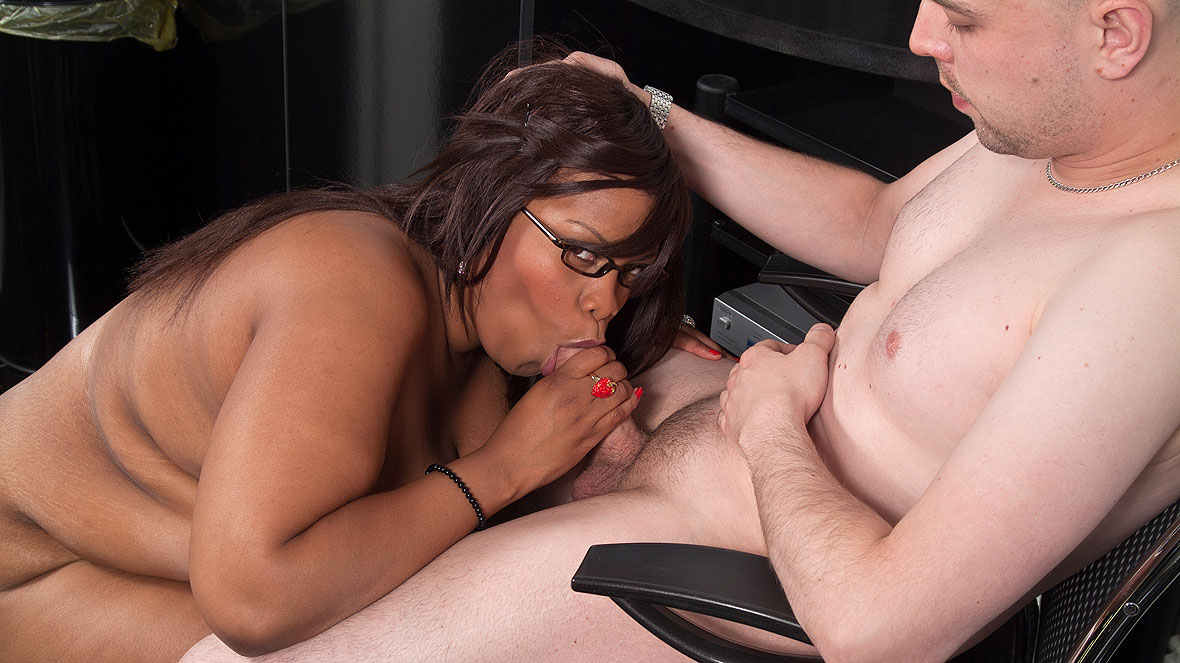 BBW boss meets a candidate for a job
Imagine you're a guy who comes to a job interview, sees his future boss and gets a boner. That's what happened to this fella here as soon as he saw Cookie. Big, black, hot as a piece of lava, the girl was just smashing. The guy couldn't think about anything else but being smothered by her huge black tits. Well, when Cookie got to the last part of the interview, he got that all right. See the horny black boss test her candidate with some hot hot sex. He kept working on her giant black butt till his dick was ready to shoot its load all over Cookie's yummy breasts.